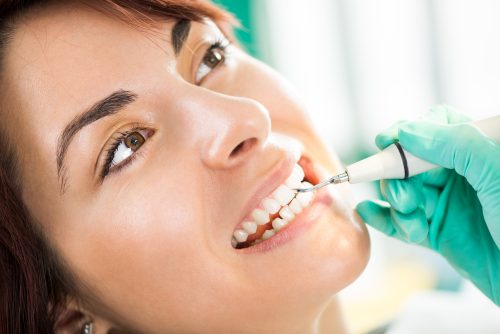 With dental veneers, you can transform your smile, while keeping your teeth in good condition. Veneers were invented in the last part of the 1920s and utilized on film sets to give actors an ideal smile during shooting. But they were not permanent and never thought to be a long-lasting treatment choice. Today with new innovations, cosmetic dentistry and family and cosmetic dentistry, offer a wide range of dental services that also include porcelain dental veneers, to patients who are prepared to transform their smile. In our previous blog we have explained 4 types of dental veneers in El Paso. Read on to discover whether you are eligible for dental veneers or not.
What are Dental Veneers?
Present-day dental veneers are made of porcelain. It is designed to match your teeth. Your dental specialist will stick them to the outer layer of your teeth, cautiously. When it sets in, veneers cover stains, breaks, and chips. Veneers are a practical choice to change the state of the teeth. Our dentist near you in El Paso uses them to change the appearance of crooked teeth, gaps among teeth and extend worn-out teeth.
5 Reasons You Are a Good Candidate for Dental Veneers in El Paso:
Porcelain veneers are an incredible choice for the overwhelming majority of dental patients. Below are five indications conveying that you are an ideal candidate to have dental veneers
Your Teeth Are Severely Stained: With porcelain dental veneers in El Paso, you have a choice to cover the stains, including inward staining brought about by rot or old fillings.
You Have Minor Cosmetic Issues: Porcelain veneers are highly successful at disguising deformed teeth, breaks, and chips. While dental holding can assist with fixing these issues, veneers offer the most potential amendment.
A Few Cosmetic Issues: Porcelain veneers are a flexible treatment. For instance, you might have slanted teeth, a few stained teeth and a chipped tooth. With veneers, you can fix every one of these. Without this treatment of cosmetic dentistry in El Paso, you would need to put resources into three distinct techniques to accomplish the ideal outcomes.
You Have Good Overall Oral Health: Before you go through any dentistry procedure, ensure that you have solid gums and teeth. But, after a restorative treatment, you can get veneers.
A Lot of Tooth Enamel: Veneers in El Paso stick to your enamel. While your dental specialist should eliminate a lacquer to account for the porcelain, the fundamental layer stays. If you need more lacquer, the veneers will not have a surface that is sufficiently able to bond correctly.
Which is the best dental clinic in El Paso?
An excellent recommendation to get the best dental veneers done is visiting our dental clinic in El Paso. Dr. Jake R Williams and the team offer outstanding dental services. They provide the finest cosmetic dentistry. You can even do a google search for "the best cosmetic dentist near me El Paso" or "the finest cosmetic dentistry near me in El Paso" and you will discover Dr. Jake R Williams and Agave Dental Care at the top. Call us at 915-755-7697 or 915-833-0303 to reach out to our North East and West Side offices of Agave Dental Care respectively.