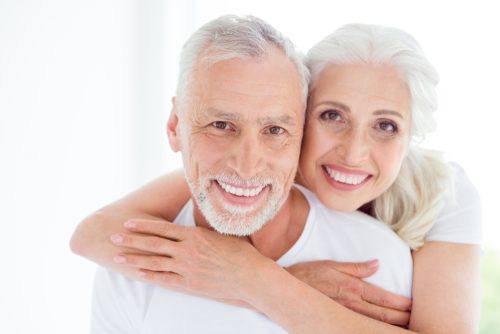 A beautiful smile can boost your personality. To smile confidently your teeth should be stronger and must look great. Dental crowns, offered by cosmetic dentistry, help to protect the damaged teeth. A Cosmetic dentist near you can help maintain your natural smile. You can restore the strength of teeth through dental crowning. Teeth damage can occur in many ways. Even a hard piece of food may cause harm to the teeth cavity. A dental crown helps to bring back smiles. Crown makes teeth durable and protects them from more damage. In our previous blog, we have explained how dental crowns in El Paso can restore your smile? These are some unique facts about teeth crowning offered by cosmetic dentistry you must be aware of.
5 Unique Facts About Dental Crowns in El Paso:
Crown Restores Your Natural Smile: Teeth crowning helps to regain your smile by shortening the gaps or fixing discolored teeth. This gives a natural look to your tooth and you can recover the confidence to smile. Dental crowns in El Paso help to eliminate the ailing or injured tooth. If the large fillings are left out, that causes a deep hole in your mouth, compromising the structure. In this case rather than filling again you can replace it with a dental crown.
Custom-made Crown: Every smile is unique, so is every crown. There is no common crown. Crowns are always customized to give a natural look to your teeth. You can select metals according to your taste. Some people select a golden crown to look diverse. After fixing the crown, the mold is sent to the laboratory to be customized. The entire procedure is scientific.
Crown Last Longer: Are you worried the crown will not last long? No need. A crown lasts for more than fifteen years. But you have to maintain good oral hygiene, and never forget to remove floss twice a day. Don't attempt to open the beer bottle cap with your crown teeth. You should be gentle with your teeth. A crown can get damaged because of poor dental health. Visit a dental clinic in El Paso for regular checkups and make sure that you maintain an oral routine as well.
Pearl is Stylish: Even though the metal tinted crown is stronger, porcelain-fused-to-metal crowns are stronger and more stylish. So most people go for the stylish pearl-colored porcelain fused metal crowns. The metal-based crown looks odd and gives it a gray tint colored with a gum line.
Preserve Natural Tooth: Crown acts as a layer of protection for your damaged teeth. The weekend dentist in El Paso will try their best to preserve the natural tooth. They first treat the teeth and remove decayed extracts from them. Then the dentists encase your teeth in a crown made up of metal that suits you. This acts as a protective cover over your teeth and lasts long.
Conclusion:
To avail the finest family and cosmetic dentistry in El Paso consider Dr. Jake R Williams at Agave Dental Care. Agave Dental Care is the finest dental clinic. Browse through the website of Agave Dental Care to gather more information regarding their dental services. Call us at 915-755-7697 or 915-833-0303 to reach out to our North East and Westside office to discover more about Dr. Jake R Williams.