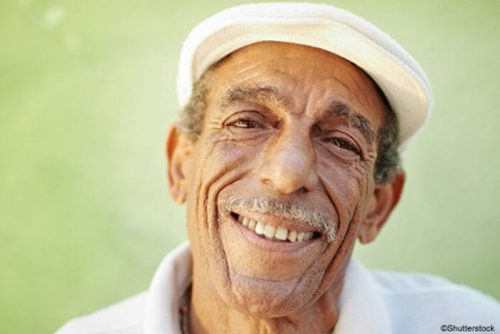 Do you have any teeth that are gone or are partially lost? Have you lost the ability to grin as widely as you once did? All of your problems can be solved with dentures. Dentures are your one-stop solution, and once you start wearing them, you'll be able to smile freely once more. You will reap the benefits of wearing dentures if you have them done in one of the best dental clinics like Agave Dental Care. In our previous blog, we have explained some essential information about dentures in El Paso. Read on to discover more details about dentures El Paso and their benefits.
What Are Dentures?
Dentures are artificial teeth that serve as a replacement if you have lost your teeth. They will be attached to a metal plate. Dentures are placed in the interiors of your mouth by the cosmetic dentistry in El Paso. They look and feel just like your original teeth, allowing you to resume your normal activities.
5 Advantages of Dentures in El Paso:
With improvements in cosmetic dentistry near you in El Paso, it is now possible to choose less intrusive procedures while also addressing your dental concerns. Certain advantages of dentures are mentioned below.
Can Be Readily Cared For: Dentures are relatively simple to maintain. They are simple to remove and clean. After each meal, you must thoroughly rinse it. For optimal cleaning, soak it in a cleaning solution overnight. That way, any bacterial growth will be removed. Your dentures will remain in great condition.
Maintains The Structure of Your Face: Your facial muscles may sag as you age. This could be caused by tooth loss. It will damage your appearance. Missing teeth have an impact on your bone structure, which might alter your appearance. Our dentist in the dental clinic in El Paso examines your bone structure when making dentures. This aids in the restoration of your previous appearance prior to the tooth loss. Moreover the preservation of your facial structure is also made possible by dentures.
A Cost-Effective Option: Dentures are the least expensive of all the replacement options. Dental bridges and implants are extremely costly. Dentures maintain your remaining natural teeth in good condition. Dentures also give you the sensation of having teeth in your mouth.
Enhances Your Physical Appearance: People who have lost teeth are reluctant to smile or even eat out in public. Thanks to advances in contemporary dentistry because such nightmares are behind us now. Dentures in El Paso can help you reclaim your lost smile. Dentures have the same feel and appearance as natural teeth.
Increased Chewing Capacity: Meals can be a pain if you are missing teeth. You can eat everything you want with dentures. Because of dentures, chewing becomes easier.
Who Is the Finest Dentist Near Me in El Paso?
Agave Dental Care is the finest dentist near you in El Paso. Dr. Jake R. Williams and the fantastic team he leads offer world-class dental treatments which also include dentures. Call us at 915-755-7697/915-833-0303 to arrange for an appointment right away. Browse through our website of Agave Dental Care to gather more information.