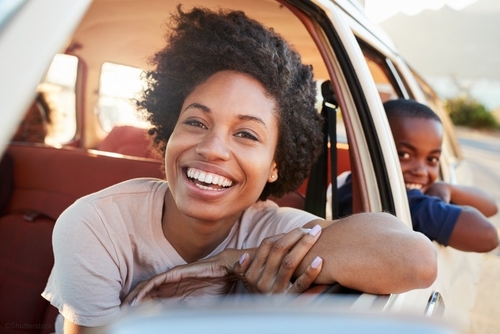 You may require a dental crown at some point in your life especially to prolong your smile. Because these protective covers address a variety of therapeutic and aesthetic concerns, they are a highly frequent cosmetic dentistry procedure. If you have a tooth that is broken, worn out, discolored or badly shaped, or are having a root canal, your dentist may prescribe a dental crown to help rebuild your appearance. In our previous blog, we have explained 4 advantages of dental crowns after root canal treatment. However, if you have no idea about dental crowns or the ways in which they aid your smile and dental health, read this blog to understand them.
What Are Dental Crown?
Dental crowns are a type of dental device. A crown is a covering (or helmet) that your dentist inserts over a broken, worn, malformed, or discolored tooth to provide more support and provide it a new appearance. A dental crown encircles the whole tooth, providing total covering down to the gumline. Dental crowns are often composed of solid porcelain or porcelain bonded to a metal foundation, both of which are extremely durable.
Treatment Process of Dental Crowns in El Paso:
Once the crown is affixed to the injured tooth, it will seal it together and prevent it from coming apart. As a result, your bite, teeth alignment, and overall look will improve. Dental crowns are composed of materials that are both robust and resilient.
They can resist chewing stresses exactly like the rest of your natural teeth. The crown is a cover which goes over that section of the tooth which is visible. The crown will become a part of the normal tooth after solidification on top of the damaged section of the tooth. Any family and cosmetic dentistry in El Paso will attach dental crowns if you need one.
How Long Does It Take to Get Over a Dental Crowns in El Paso?
The procedure of dental crowns in El Paso will be finished in just two appointments. Once you've made your decision, the dentist will shape the damaged tooth so that the crown will fit. They will take an imprint of your tooth next to ensure that the crown fits precisely. Your cosmetic dentist near you may place a temporary crown in your mouth to use until your next appointment.
Before cementing it into place, the dentist shall fit the permanent one onto your teeth to ensure that it fits properly. And at the end of the treatment of cosmetic dentistry in El Paso, you will get a beautiful smile which shall leave a positive impression on everyone.
Conclusion:
If you're ready to take the big step of attaching a dental crown, then Dr. Jake R. Williams at Agave Dental Care is the appropriate dental specialist to reach out to. Agave Dental Care is the top dental clinic in El Paso. Dr. Jake R Williams is your best choice since he possesses special training and experience in general, pediatric, implant and cosmetic dentistry. Contact the North East or the Westside offices of El Paso to resolve your queries by calling us at 915-755-7697 or 915-833-0303 respectively. Browse through our website of Agave Dental Care to fix an appointment.