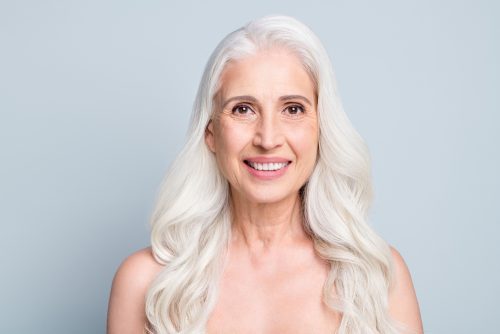 Cosmetic Dentistry has changed the world and transformed a lot of lives for good. Among all the services offered by cosmetic dentistry, dental veneers are one of the best cosmetic dentistry treatments. It can change one's facial appearance like a magic wand. Having said this, not many are sure how long these dental veneers will last. Will it require frequent changes, or does it have a long life. These are the questions they pose. In our previous blog, we have explained the difference between dental crowns and veneers in El Paso. Read on to discover the answer about the endurance of dental veneers from below.
What Are Dental Veneers?
A layer placed on top of the tooth which is manufactured from different materials is called Dental veneers. These thin layers will look exactly like natural teeth and show no difference. One single veneer can create a magical change in your face. Consulting with the best cosmetic dentistry in El Paso is all you have to do.
When considering whether or not to use veneers, it's crucial to ponder this: "How long do they normally endure?" We'll look at what can affect the lifespan of dental veneers and how to address that issue in this post.
Categories and Average Lifespan of Veneers in El Paso:
There are three types of dental veneers: these are differentiated by the kind of materials used to make them. Porcelain dental veneers, composite veneers, and instant veneers.
Porcelain Veneers: This particular veneer is also called the gold standard veneer. It is very common and made out of porcelain that matches the original color. These are very durable and exactly like the original tooth. This porcelain dental veneers in El Paso is very thin and can last for twenty years. But if the dentist's advice is followed it can even surpass that period.
Composite Veneers: These veneers are made out of resin. They are not as expensive as porcelain veneers. They last for at least three years. These veneers can change colors as time goes by if proper care is not taken. These veneers require lots of care.
Instant Veneers: Instant veneers are very different from porcelain and composite veneers. It is not a common veneer offered in our dental clinic in El Paso as a solution to many. But it's said that instant veneers last as long as porcelain veneers if proper care is taken.
Tips To Make Veneers in El Paso Last Longer:
The most crucial pointer is proper dental hygiene. Brush two times in twenty four hours. Floss once in a day. Visit your cosmetic dentist near you in El Paso once in six months and follow their advice.
Conclusion:
If you are looking for a cosmetic dentist then type the following keywords and perform a google search: 'Cosmetic Dentistry near Me El Paso' and handpick the best cosmetic dentist from the top results. An excellent recommendation would be Agave Dental Care . It is the finest dental clinic where Dr. Jake R. Williams and his team offer the finest dental care in town. Browse through our website of Agave Dental Care and discover more about our services. Dial us at 915-755-7697 or 915-833-0303 and have a conversation right away.