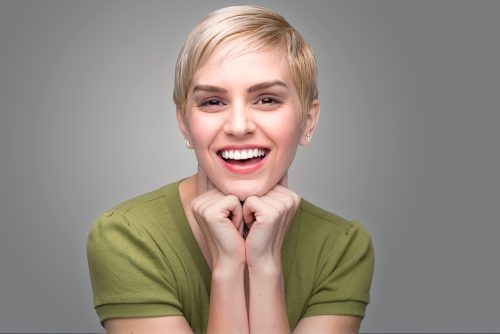 One would agree that not everyone has a nice set of teeth. Some may have misaligned, forwardly positioned, discolored, decayed or damaged teeth. This will definitely make one self-conscious which directly impacts how they interact with others. In our previous blog, we explained the possibility of teeth whitening before affixing veneers in El Paso. Fortunately, cosmetic dentistry can recover the self-confidence of such individuals. One such cosmetic dentistry treatment is dental veneers. Dental veneers can give their smile a makeover and help them avoid the humiliation.
What Exactly Are Dental Veneers and How Do They Work?
Dental Veneers can also be called porcelain dental Veneers. In this treatment, the dentist employs a paper thin material. It is specially made to cover the surface of the teeth and are most visible. The best part of veneers in El Paso is that the shape, color and size of your natural teeth can be perfectly matched.
Procedure Involved for Dental Veneers in El Paso:
The very first day you walk into Agave Dental Care, the best dental clinic in El Paso, for your dental veneers, Dr. Jake R Williams will understand the look of your teeth with the help of 3-D technology. Dental x-rays and pictures will be taken to check if you really are a candidate for cosmetic dental treatment.
A Systematic Process of Porcelain Dental Veneers:
Once the final call is taken to proceed with the treatment, your dentist will scrape out a little bit of your tooth enamel. This is to make space for your dental veneers with a simple form of anesthesia. Your teeth impression is to make a temporary veneer until you get your actual veneers. Your dentist will fix the veneers carefully and will ensure that your bite is fine. All the unwanted cement is removed.
Having said that, Agave Dental Care El Paso offers various types of dental veneers such as porcelain dental veneers in El Paso and composite veneers El Paso.
Benefits of Dental Veneers in El Paso:
This is one of the easiest and fastest treatments in cosmetic dentistry. The veneers look real. They are durable. Veneers do not get stained. Easy maintenance is possible. Dental veneers are the perfect choice if the enamel is lost and affordable.
Can Veneers Be Used With Dental Implants?
Yes, veneers can be used alongside dental implants in El Paso. In case you already have a dental implant affixed on your tooth, porcelain veneers can be done on the others. Dental implants and dental veneers together can brighten your smile even more.
Who Is the Finest Cosmetic Dentist Near Me El Paso?
Look for the best "cosmetic dentistry near me El Paso" and filter out the best from the top result. Agave Dental Care where Dr. Jake R Williams practices is the best cosmetic dentistry provider in El Paso.
Dr. Jake R Williams is the finest dentist near you in El Paso. The seasoned team led by Dr. Jake R. Williams offers treatments including cosmetic Dentistry, restorative dentistry, teeth whitening, dentures, emergency Dentistry, pediatric services, implant dentistry in El Paso and many more. Browse through our website of Agave Dental Care or call us at 915-755-7697/915-833-0303 to arrange for an appointment right away.