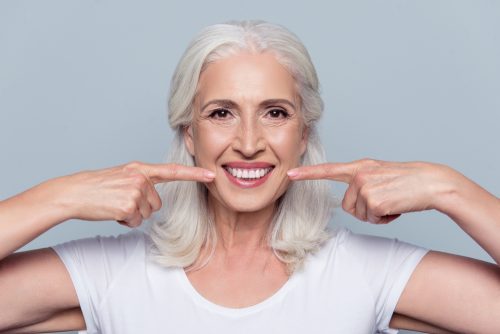 Root canal treatment can repair severely affected teeth. After a root canal procedure, crowns can protect and provide strength to a weak tooth. Depending on the teeth's position, you must install a crown after a root canal at the right time. In our previous blog, we have explained the treatment process of dental crowns placement in El Paso. Read the article until the end to discover more about the need for a dental crown after root canal procedure.
Do I Need Dental Crowns in El Paso After Root Canals?
Crowns can not only enhance smile aesthetics, they also act as a preventive measure against further damage to teeth and prevents discoloration and bite issues. Without a crown, a tooth can come apart. This scenario demands extraction, followed by a dental implant.
4 Advantages of Dental Crowns After Root Canal Treatment:
After a root canal procedure, placing dental crowns in El Paso enhances its longevity, provides better teeth restoration, and prevents the possibility of further damage, thereby beautifying your smile.
While a root canal procedure can be performed by a cosmetic dentist near you in El Paso, the cosmetic dentist can recommend you to install a dental crown as well afterwards. It can restore the teeth's overall function, support, and appearance. Crowns also protect the teeth from further chipping and damage.
Crowns can effectively restore natural smiles. It closely imitates the natural tooth in looks and functions. Dental crowns can effectively hide severely stained or discolored teeth that blend with the neighboring natural teeth.
Root canal treatment can create minor discomfort and tooth sensitivity. Nerves can experience sensitivity when exposed to hot and cold objects. After some days, the sensitivity issue disappears. Cosmetic dentistry near you in El Paso cleanses the inflamed and decayed pulp from teeth during the procedure.
Root canals can also effectively prevent further inflammation and contamination from bacteria.
In case of a root canal procedure, you must consult with your family and cosmetic dentistry in El Paso to become aware of the following: overall process, potential risk factors, side effects, and expected duration for recovery. If you require a root canal treatment, they will thoroughly guide you through the procedure first and then offer you the finest service.
Conclusion:
If you are looking to discover the finest cosmetic dentistry in El Paso solutions, approach Dr. Jake R. Williams and his excellent team at Agave Dental Care. Dr. Jake R. Williams has profound experience and unmatched expertise in general, implant, cosmetic, and pediatric dentistry services.
Agave Dental Clinic is the finest dental clinic in El Paso. Call us at 915-755-7697 / 915-833-0303 to arrange for an appointment. Head to our website of Agave Dental Care to utilize the free virtual consultation facility on offer.